Having one's car checked at a brand service station before the summer holiday is a very good idea, as it can spare one of a variety of unpleasant surprises. Many motorists sets off for long journeys without a tyre check, despite the fact that on trips of this kind the family car carries more weight than usual and the asphalt reaches temperatures of 40-50ºC in the summer heat, making it even more demanding on the tyres, resulting in a significant increase in the chance of a burst. Many fail to take a look at the spare tyre, which should be inflated to the correct pressure level before any longer trip abroad or to a domestic destination.
Since one's family may find themselves on the road even during night hours when travelling on holiday, it is worth checking the lighting system as well, before setting off. High quality light bulbs ensure reliability and safety on the road, which is a most important requirement when the whole family is travelling together. Lighting is just as important as the tyres.
Tungsram's premium light bulbs guarantee the necessary safety and reliability for all motorists on long trips.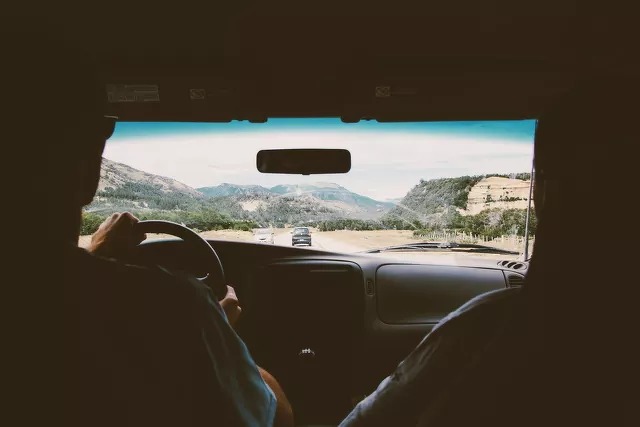 The Sportlight Extreme manufactured by Tungsram is the highest colour temperature (5000 Kelvin) halogen light permitted by the applicable regulations for use on public roads (marked E) in the market. This bulb is an excellent choice not only for those going for a trendy and individual appearance; Sportlight Extreme headlights will guarantee safety for all road users. One reason for this is that they can emit up to 40% more light than its standard competitors, resulting in more thoroughly lit environment on the road. It is also well known that the human eye is more sensitive to higher temperature light – of the kind emitted by LED and xenon lamps – even at lower illumination levels, therefore Sportlight Extreme improves safety even in circumstances of poor visibility, particularly when the driver is growing tired.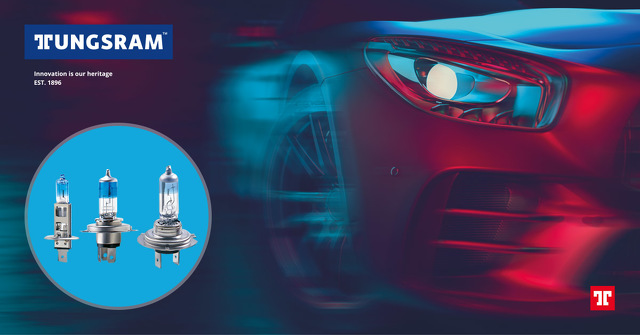 In the early 90s, high pressure gas-discharge lamps (commonly known as 'Xenon' lamps) used in automotive lights represented a leap in quality from traditional lamps, offering many times the emitted light and lifespan of other designs.
Thanks to its special additives, it offers a color temperature up to 5500K, comparable to LED light sources. The human eye is more sensitive to blue light in the case of low luminance levels (see diagram), therefore White Xensation enhances safety in poor lighting conditions, particularly in the case of exhausted drivers. Furthermore, the events taking place in peripheral visual fields can be perceived more quickly. It can also be used to achieve up to 20% better illumination than standard types.
Thanks to its unique additives and special manufacturing technology, it allows emitting up to 100% more light on the roads. This better than standard illumination can help perceive potential accidents at a faster rate, thus increasing safety. They also have a somewhat higher color temperature, emitting bluer light.
Mandatory and recommended accessories also – such as first aid box, warning triangle, high visibility vest, tow rope and fire extinguisher – should also be checked before starting off. When the family is travelling with a lot of luggage, it is best to keep these accessories, as well as the locking wheel nut and the cross wrench, not tucked away underneath or beyond everything else but readily at hand in case they are needed. Arranging international insurance for the car, health coverage for passengers and also insurance for luggage are also highly advisable, to avoid unpleasant bills in case anything unwanted happens. Updated navigation and motorway stickers purchased in advance will help the family keep to the accurately planned route, while a cleaned air conditioning system will make sure you all are travelling in a pleasant temperature.